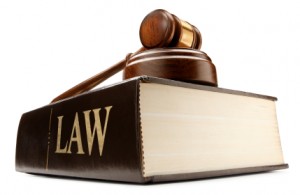 If you want to get ordained to perform a wedding for a friend or family member, there is more to think about than what you will say and wear at the ceremony.  It is your duty to make sure you are following local wedding laws so the marriage is recognized and official.  It would be a catastrophe to have the couple gather guests, performers, and workers for their special day just to have the county clerk deem the wedding void due to improper procedure, so for your sake and theirs, take a moment to get all your ducks in a row before they take the plunge.
The first thing required by law is that you get ordained legally through a reputable institution.  This can be a modern organization like the Universal Life Church (ULC), or a more traditional route such as rabbinical school or seminary.  While the latter requires years of training and tuition and focuses on one particular branch of spirituality, ordination through the ULC is free and allows for greater exploration of faith.  This more modern approach keeps open the options for you to perform a wedding for couples of many different faiths including atheists.
The next step is to register as a wedding officiant with the county clerk.  This is not to be done upon confirmation of ordination, but only in regards to an upcoming wedding ceremony that will be held in that county you are officiating.  The easiest way to make sure you are consulting the correct county clerk is to ask the couple from whom they received their marriage license and speak to someone at the same office.  Call ahead of time and ask what is required of you to perform a wedding.  This is very important, as each jurisdiction sets their own rules on what is needed and can change them, even within the same state.  Also, be sure to do this enough in advance to make sure you have the time to obtain what they require.
The type of documentation can vary greatly.  Some locations like many in the states of Washington, Florida, and California may not want to see anything in advance at all, so do not be worried if the county clerk tells you this.  Others, such as New York City, and the states of Nevada and Wisconsin require packets of documents.  The vast majority of locations, however will simply want to see either an ordination credential (sometimes called a minister's license) or a notarized letter of good standing.  The ULC makes these available in our resource page.  For a detailed guide on local wedding laws from around the United States, be sure to check out our wedding laws page, but always remember to speak with the office of the county clerk in case they recently updated their requirements.
Then check and see if there are special laws in your area for weddings.  Some locations, for example, require the couple undergo a set amount of hours of couples counseling with either the wedding officiant or a marriage counselor.  These laws are rare but make sure you look in to the matter.
Finally, perform the wedding and fill out the part of the marriage license that pertains to you, the officiant.  This asks for basic information such as your name, your title (if you chose to get ordained by the ULC, your title is "minister"), and the address of the church.  For this last part, you should always put your home address and phone number in case the county clerk needs to contact you regarding the ceremony.  The only exception to this is if you perform a wedding in the state of Oregon.  In that case, put the address of the ULC headquarters but your phone number.  In most cases, the couple submits the marriage license, but if you chose to accept this responsibility, most locations require it be submitted within a small window of time after the ceremony, typically within five days.
This is the final step.  As long as you provided your phone number on the marriage license so the county clerk can contact you if there are any irregularities with your paperwork, you can rest easy; you're done.