Welcome to Universal Life Church
The Universal Life Church, commonly abbreviated ULC, is a secular religious foundation best known for offering ordination as a ULC minister free of charge. Anyone can become a minister immediately in the church, without any pre-ordination process. The Universal Life Church believes that as a function of one's right to freedom of religion, everyone already is authorized to preach their beliefs and they are merely giving this fact recognition.

People of any background or faith can take advantage of our free online ordination process to be a pastor. It just requires some basic information, and it's quick and easy. The ULC encourages everyone to become a minister and speak truth to power. Whether you have been called to start your own ministry, or want to perform a wedding, the Universal Life Church is your path to be a pastor, rabbi, wedding officiant, or other legally-recognized member of the clergy.
Free Online Ordination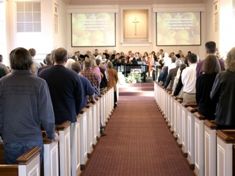 Become a ULC Minister and Get Ordained Online Ordination is always free at the Universal Life Church
The Universal Life Church offers free online ordination to anyone. Ordinations do not need to cost you money or function as the culmination of any particular course
About Us
The Universal Life Church is a non-profit organization that offers legal, free online ordination to people of all faiths and backgrounds. We connect with our ministers and wedding officiants by posting exciting articles on our blog, engaging individuals through social media such as Facebook and Google+, and allowing you to connect.