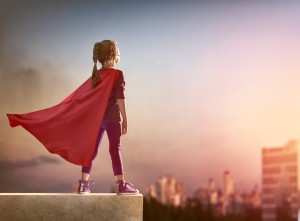 Readers tend to be thinkers. Research shows that people who read every day benefit not just from knowledge, but from vocabulary expansion and reduced stress. Practically every parent wants their children to be readers. Directing them to books that improve their minds while drawing them into a story is not always easy.
Here are some non-fiction and fiction books that explore the ideas of feminism and feminist activism. You should make sure your child is ready for the topics in each book, as some discuss rape, sexism, murder and other themes that might be disturbing. Don't think these books should be limited to girls. Boys can also definitely learn more about their own world by reading these titles.
"The Lie Tree" by Frances Hardinge
This book won the 2015 Costa Book of the Year. It's about a Victorian-age girl whose father is murdered. She discovers a strange tree that grows when it hears a lie. The tree bears fruit that when eaten delivers a hidden truth to the one who consumed it. It's about seductive lies and difficult truths.
"Unbecoming" by Jenny Downham
This book focuses on the relationships between mothers and daughters. Downham explores how girls become adults and relationships change. Secrets are revealed as each woman realizes that the others are individuals with struggles of their own.
"We Should All Be Feminists" by Chimamanda Ngozi Adichie
Adichie is from Nigeria. Her first novel in 2003 was longlisted for a Booker Prize, and her work hasn't slowed down. She's been nominated for and won many other awards. This work is a short essay on being true to yourself. It might sound reminiscent of Martin Luther King Jr.'s "I Have a Dream" speech.
"Asking For It" by Louise O'Neill
O'Neill won the Book of the Year at the Irish Book Awards 2015 with this bestselling novel. It's about the impact of sexual assault and rape. Victims of this crime are treated much differently than victims of other crimes. This is a powerful story of how rape shatters a person's life. "Only Ever Yours," O'Neill's first book, is another must-read. It's about a dystopian culture where women are bred to be wives and concubines.
"Girl Up: Kick Ass, Claim Your Woman Card, and Crush Everyday Sexism" by Laura Bates
Bates discusses the lies the media has been shoving down girls' throats for generations. Girls don't have to behave "like a girl," because the truth is much different.
"Fight Like a Girl: 50 Feminists Who Changed the World" by Laura Barcella
Barcella's book is a nice introduction to the people who were the early activists. Once your child sees the people who transformed the world for today's culture, he or she might want to go into more depth by reading a biography. If nothing else, Barcella demonstrates that it takes people working toward the same goals to change the world.
"What's A Girl Gotta Do" by Holly Bourne
Bourne's protagonist, Lottie, takes her feminism seriously by calling out every sexist act she sees. When the press gets involved, Lottie is subjected to abuse from trolls. She has to deal with the fallout of her project.
"Does My Head Look Big in This?" by Randa Abdel-Fattah
Is the hijab empowering to women or not? Abdel-Fattah gives an insight into the Muslim world through Amal, a 16-year-old girl who chooses to wear the hijab full time. Your daughters can look up to Amal, who is funny and determined to make her own choices.
Choose one of these interesting books to introduce the topic of feminism and Here are some non-fiction and fiction books that explore the ideas of feminism and feminist activism. to your children. Discuss the stories as your child goes through a book. It's a great way to bond and see what your teenagers are thinking.