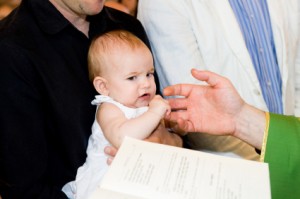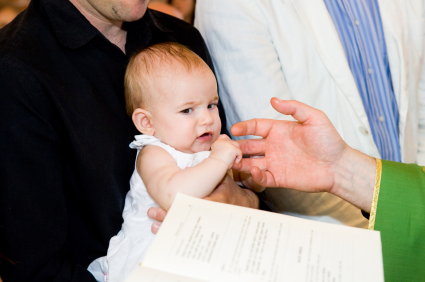 The Universal Life Church makes it easy to become a pastor. Recognizing that divinity dwells within everyone, the church will allow you to get ordained online for free, regardless of your faith, allowing anyone to perform the duties of a legally ordained minister or clergy person in any spiritual tradition. A minister ordained by the ULC has the same rights and privileges as clergy ordained through other channels, and can perform duties including:
Perform a Wedding or Commitment Ceremony
Legally ordained ministers can perform a wedding ceremony. Although in some states a minister must also be registered with the local courts, ULC ordination confers the legal right to perform a wedding in whatever faith tradition the minister chooses to follow. For same-sex couples unable to have a wedding ceremony, the minister may also conduct a commitment rite. In addition to performing a marriage, ministers may also preside over renewals of vows, betrothals or similar types of ceremonies.
Conduct a Funeral or Memorial
Ministers can also conduct a funeral or memorial ceremony in a variety of faith traditions. Duties may include consulting with the family of the deceased, working with funeral homes and cemeteries, and coordinating all parts of the services.
Hospice and Hospital Visitation
Legally ordained ministers have hospital and hospice or care facility privileges allowing them to visit patients in these facilities for spiritual counseling, ceremonies or end of life rituals. Many large hospitals reserve parking for visiting clergy, and many ministers obtain a clergy parking placard or license plate frame to identify themselves. The ULC also provides badges and other types of identification for these occasions.
Offer Spiritual Counseling
In many states, ministers can offer spiritual counseling services without state licensing. The Universal Life Church offers a number of honorary degrees in spiritual counseling and related areas to assist ministers who want to offer counseling services to members of their traditions.
Perform Baptisms, Communions and Rites of Passage
Legally ordained ministers can also preside over a variety of rites of passage and coming of age ceremonies, including baptisms, first communions and any other rites of passage appropriate to the faith tradition. Ministers can also perform any other duties required by their tradition, including house and animal blessings, groundbreaking ceremonies and seasonal rituals and celebrations.
Leadership of Faith Communities
You may want to become a pastor in order to lead congregations or otherwise minister to an established congregation. Duties of the ordained minister as leader of a faith community include presiding over weekly services, counseling community members, and performing ceremonies as needed.
Ministers provide a variety of services to bring people healing, hope and comfort at all stages of their lives. The Universal Life Church puts ordination within everyone's reach, so that anyone who wants to become a minister to help others can freely do so.